Celebrating Halloween in Canada and the whole North America has a strong tradition. It involves fun parties, neighbourhood costume parades, disguised children going trick-and-treating, harvest-themed displays as well as gory and macabre decorations. Children carve pumpkins into jack-o'-lanterns and place them by the door to vigil homes from evil spirits. The stores are flooded with boxes of bite-size chocolate bars and candies.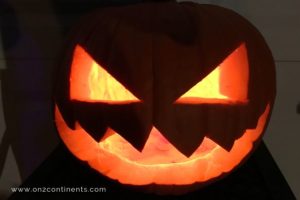 In continental Europe, however, Halloween is not a much-recognized holiday and the celebrations are limited to a handful of costume parties. Instead, many Europeans celebrate the All Saints' Day when they visit cemeteries.  They pray at the graves of their dead loved ones and place flowers and lit candles on their tombstones.
Watch the video that comes with this article and it'll shows you how wild decorations and celebrating Halloween can be in Canada. This particular home in west London (Ontario, Canada) has become a part of our annual Halloween Eve. After kids dress-up in their own handcrafted costumes, we go around our street trick-and-treating and then hop in the car and drive to this particular house.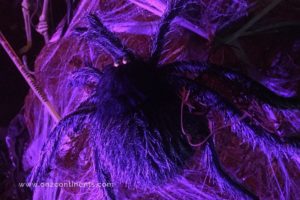 Sculls and werewolves
It's busy there. Cars come and go. Onlookers gather, chat, and admire the abundance of Halloween madness and an amazing display of macabre spookiness. Kids watch in awe with sparkles in the eyes. The moving, talking and lit decorations are everywhere – on the roof, front yard, back yard, garage doors, on trees. Human sculls lit in green and purple, moving skeletons, laughing witches in pointed black hats, cauldrons with body parts, feasting zombies, scary clowns and flying bats, spiders, dragons, werewolves and cobwebs – they are all there waiting to scare and amuse the kids.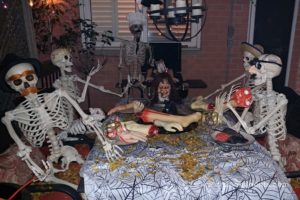 They have our votes
The owners are dressed in costumes and offer sweets to kids. They let us walk through their elaborately decorated backyard. They sure love Halloween celebrations. The effort, time and money they invest in it is extraordinary. If there was a city contest of the 'Best Halloween House', we would give them all our votes.
Before you watch the video, just a little warning. Even though the whole event was a lot of fun, this video is not suitable for young children under 5 and you should definitely turn the sound off for all kids under 10. The music makes it even scarier and more morbid than it really was. Have fun watching! If you like the video, please share on social media. Do you like how people celebrate Halloween in Canada? Let us know below why do you like Halloween and how you celebrate it.
If you like spooky things, you might enjoy this Toronto Haunted Night Walking Tour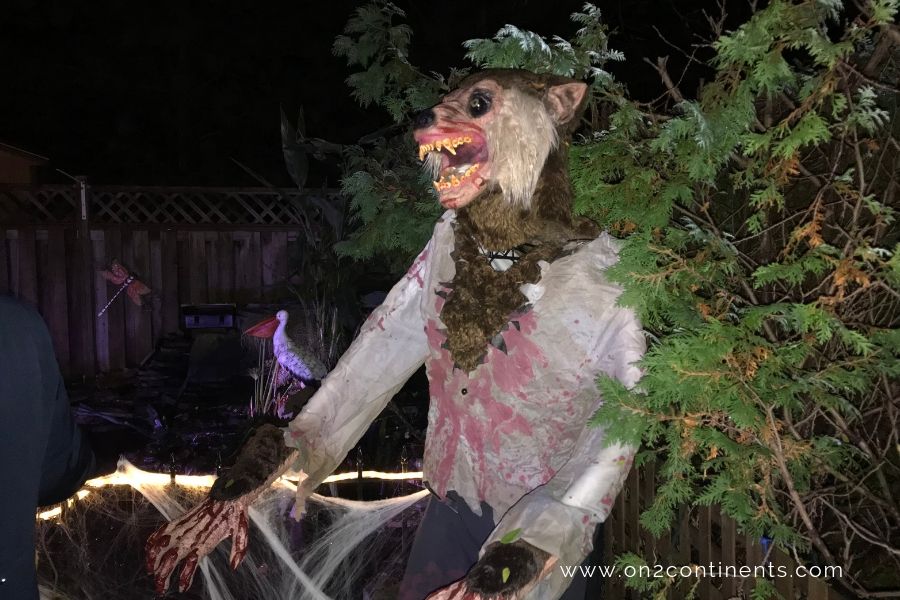 –>  You might also like other family travel articles:
• BEST DAY TRIPS WITH TEENAGERS FROM LONDON, ONTARIO
• THINGS TO DO WITH KIDS IN LONDON ONTARIO DURING SUMMER
• BEST WINTER ACTIVITIES FOR FAMILIES IN LONDON ONTARIO
• BEST FAMILY DAY TRIPS FROM LONDON ONTARIO
• HARVEST FESTIVAL AND POW WOW
• LONDON, ONTARIO: BEST PLACES FOR FAMILY WALKS
• VIRTUAL TOUR OF LONDON ONTARIO
• VISITING GREENVIEW PARK & AVIARIES
–> All articles about things to do in London, ON are here.
Sign up for our free email to join our readers getting family travel tips, road trip itineraries, free check lists, travel resources, hiking and gear ideas twice a month.
If you enjoyed this article, please share it with your family and friends, and pin it for future reference: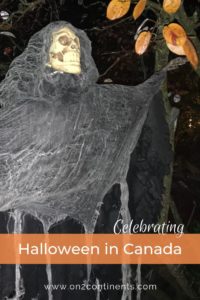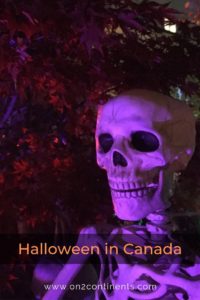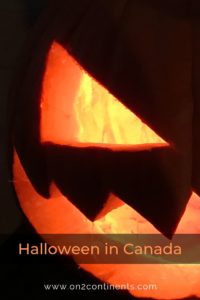 This post may contain compensated links.  All purchases or bookings you make through this blog come at no extra cost to you. More details in Privacy Policy & Disclosure.