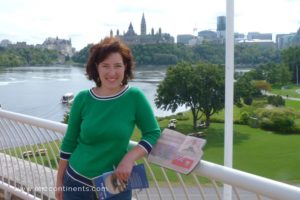 Hello! I am Slavka and I welcome you to my travel blog.
I am an avid traveller who loves to explore our rich and gorgeous planet. On these pages you will find practical information on travel on two continents between which my heart is split, Europe and  North America. I write about destinations, food, culture, nature and tips on family and couple travel. I focus on experiential and educational travel with a bit of adventure.
My travel credentials include over 25 countries (just on the two continents) – I lived and worked longer than a year in five of them. I have travelled as a solo female backpacker, as a kid with a solo parent, as a solo parent with 2 small kids, as part of a couple, as a family with kids, as an interpreter of a group of professionals on a business trip, as a tour guide of a large group on a long, cross-Canada trip, as a tourist in small and large groups and as a member of a small self-guided group of friends. And I guided tourists in Bratislava. In the future, I plan to travel as a family with rebellious teenagers, as an older couple and then as a really, really old couple … I hope you can use my experience for your own world explorations.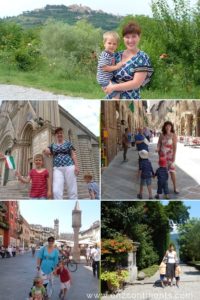 I love reading travel texts of all sorts to learn about far-away places, plan my own trips and learn about practical hacks and tips. Unfortunately, too many times I come across articles from people travelling for weeks in amazing places where they gain unique experiences and then they poetically describe them just to disappoint me (already thrilled and inspired to pack my bags and follow the writers' footsteps) because I discover that these bloggers don't mention where that fantastic dish was served, how much it was, where that cozy family hotel is located, how was it called and how to get there. Way too many travel bloggers inspire me and then leave me hanging and totally disappointed due to a lack of practical information I could print out and follow. And this is exactly what I promise to not do here. I will always let you know the what, how, where, when, how much, why and why not. I want you to use my tips, information and experience to not just wake your traveller's soul, but to also plan your own trips. And if you can't travel, then I want you to experience those places through my eyes, words, photos and videos.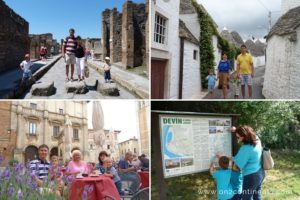 I also admit I may not always write about what you want to hear. I am opinionated. I will bring you my honest view of the beautiful and the ugly. The travel business tries to lure you to the amazing and fantastic, but the world also has its grey side.
I hope you enjoy reading my articles as much as I enjoy writing them 😊 If you have any questions, please do not hesitate to write me.
All the photographs on this blog are my own. Many of them are for sale so if you would like to use them for your projects, feel free to contact me: on2continents (at) gmail (dot) com