Whenever I travel I use the following companies to book my flights, accommodation, tours and other travel services. They help me get the best prices and I hope you'll find them useful, too. Happy travels 🙂
ACCOMMODATION
One of the best hotel booking search engine there are. They offer best prices for accommodation in all budget ranges. As a bonus – for every 10 booked and paid nights you get one free. Book Now and Save at Hotels.com

Perfect accommodation in cabins, homes and cottages around the world can be found via this search platform. Find your vacation rental.

HotelsCombined is an excellent accommodation search engine that includes hotels as well as hostels. They search all the hotel booking sites and offer you the best prices.
With Trusted Housesitters you can find free accommodation in exchange for taking care of the owner's pet. That's what I call a great deal 🙂 Travel Like a Local For Less. Exchange Pet Care For Free Accommodation
VISA
If you need visa or electronic pre-approval for visiting a country, you can get them here below:

Your flight search can start here. Compare prices and get the best ones.
TOURS

G Adventures are great for Insanely affordable tours
. They specialize in adventure and small-group travel. On offer are dozens of exciting safaris, adventures and expeditions.

Check out Airport Parkingfor best parking at your chosen airport. You can compare parking lots, rates, info and reviews. Search the best rates and never overpay for your parking again.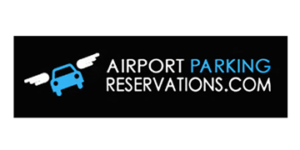 Save time, money and stress. Save up to 70% on Airport Parking.
Disclosure: This page contains affiliate links. At no additional cost to you, we earn a small commission if you make a purchase. We recommend the companies and products listed here because we use them ourselves. They are the best out there and have made our travels easier and cheaper. For more information, please read our Privacy Policy & Disclosure.