Are you planning to visit Slovakia and you have no idea what to expect? Start with this photo essay and see some of my favourite places. Unfortunately, Slovensko, as it's named in the Slovak language, has been overlooked by mainstream tourism and overshadowed by its big neighbours. The world outside Europe does't even know anything about this hidden gem. The photos below will show you that Slovakia has tons to offer to those who venture out beyond Prague, Vienna or Budapest.
Before we get any further, please sign up for our free email to join hundreds of readers getting family travel tips, road trip itineraries, free check lists, travel resources, hiking and gear ideas twice a month.
BRATISLAVA – THE CAPITAL OF SLOVAKIA
Check out Bratislava with one of these fun tours:
CASTLES
–> Check out the medieval hilltop castle in Stara Lubovna.
NATIONAL PARKS AND MOUNTAINS
Read more about the High Tatras:

:: 16 THINGS YOU'LL LOVE ABOUT THE HIGH TATRAS
–> Watch this video about hiking to the Skok Waterfall.
WINTER WONDERLAND
CAVES
ARCHITECTURE
TOWNS & CITIES
COUNTRYSIDE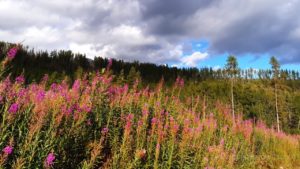 WHY VISIT SLOVAKIA
You should know by now 🙂
Conveniently located in the geographical centre of Europe, it's easily accessible and on route to other favourite travel destinations. Around 80% of the country are mountains and hills which makes it a perfect place for sports, wildlife observing and hiking.  Clearly, Slovakia can be described by three words: mountains, castles and caves. Not only has Slovakia nine national parks and many nature reserves but also 13 caves open for visitors (out of approx. 1000 known caves) and over 600 castles, fortresses, castle ruins and palaces.  As you drive across the country, it seems every 10th hill has a medieval castle sitting on its top.  Similarly, it seems almost every village has its own mineral water spring and its own distinct folk costume and traditions. There is more to discover.
I hope I have inspired you to come and visit Slovakia. If you watch this video by the talented local videographers from Hike the World, you will inevitably fall in love with Slovakia and put it on you bucket list:
Travelling to Slovakia? Don't forget to get your travel insurance and your Schengen visa.
–> You might also like these articles about Slovakia:
16 THINGS YOU'LL LOVE ABOUT HIGH TATRAS
VLKOLINEC – UNESCO SITES IN SLOVAKIA
Planning to visit Slovakia, bookmark this page now and read later: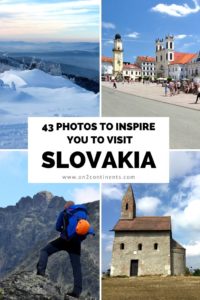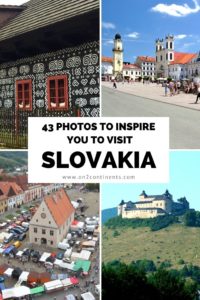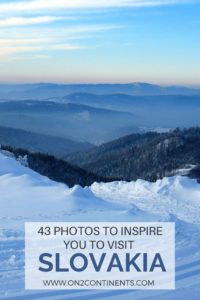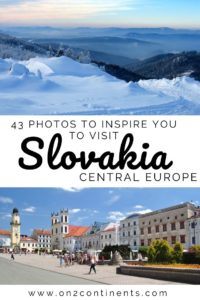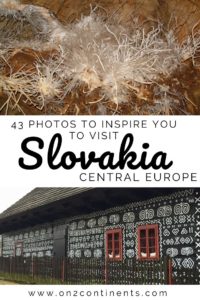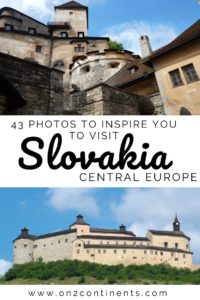 This post may contain compensated links.  All purchases or bookings you make through this blog come at no extra cost to you. More details in Privacy Policy & Disclosure.