Chances are you have never been on vacation to Cuba before and you could use some inspiration before booking your next beach vacation. Read on. A simple summarization would be: great price + great beaches + great weather + turquoise ocean = Cuba. But Cuba is not just that. Let's have a closer look at the reasons why you should book your next Cuban beach escape and why you shouldn't.
Why pick Cuba for your next tropical beach vacation?
Price
Within the Caribbean, Cuba is probably the most cost-effective all-inclusive, tropical beach vacation you can enjoy, at least for Canadians. If you avoid holidays such as Christmas, Easter, Valentines Day and spring break, you can find a great deal for a week-long resort stay. For Canadians, the package price already includes the tourist visa (CUC 25/person) that is collected at the airport during departure. The lowest prices you can find for an all-inclusive, double occupancy room at a 5-star hotel in Cayo Coco or Varadero go from CAD 1200 per person per week. I suggest you book a hotel with 4 or more stars because 5 stars in Cuba are not what 5 stars mean in Europe or North America. More on that below.
Distance
Speaking from a Canadian point of view, Cuba represents the closest + convenient tropical destination. If we don't count the time getting to the airport and the whole departure procedure at the airport, you can relax under palm trees in 5-6 hrs (Toronto -> Varadero flight = 3-3.5 hrs + transfer to hotel and check-in = 2 hrs).
Safety in Cuba
My top priority when I travel. Safety is especially crucial when travelling with children. During a beach vacation in Cuba, safety is not an issue. Thanks to the political system, Cuba is probably the safest country in the Caribbean. Of course, you may become a victim of pickpockets as everywhere else in the world but if you are cautious and don't come as an expensive Christmas tree (with lots of bling), you'll be fine.
You can enjoy the sand and sun relaxation fully. In Cuba you won't see armed guards patrolling the resort beach and keeping the locals out like in the Dominican Republic or El Salvador. Beaches are public and unpatrolled. You can go on long walks along the shore and not meet many souls.
In Cuba you will feel safe and free to leave the resort hotel by yourself. You must exercise the regular caution as you would in your own hometown, but you don't have to worry about being robbed by a gang, your kid won't be snatched, and nobody will beg you for anything.
-> Related article: HAVANA – PLANNING A DAY TRIP TO THE CUBAN CAPITAL
Friendly and happy locals
Cubans don't travel much. The system and the cost are restrictive. I believe they welcome tourists not only as a boost for their economy but also as a breath of fresh air from the other side. Cubans are happy and smiling. The ones working in the tourism industry speak English or other European languages so it's easy to get chatting.
If your Spanish knowledge is even on the most basic level, use it. Of course, they work for the tips, that's how they make a living (The average monthly income in Cuba is around $20 so the tips are their main income. If you are generous with tips, you can be sure they use it on new paint or bricks for a new room addition that they build during a staycation.). Despite the poverty, Cubans are happy and smiling. We would be too, if we had so much sunlight, great music and great ocean views 🙂
Ocean
Clear, clean, turquoise ocean with broad, shallow sea shelf and nice beaches with plenty of beach beds. Perfect for families with small kids. No more words needed.
Seasonal food
No GMOs, seasonally grown fruits and vegetables. Don't expect mangoes and avocados in February, but enjoy ripe papayas, pineapple, oranges, grapefruit and guava. Mango and avocado are served during the summer months when they grow.
Cuban rum
Rum aficionados jump from joy for the low Havana Club prices. Even if you don't drink alcohol, use your country's alcohol allowance because a bottle of Havana Club rum is a great gift. Or ingredient for holiday baking. And if nothing else, you can steep some healing herbs in it or use it as an emergency wound disinfectant 🙂

Cuban cigars and tobacco products
The widest choice and variety you ever see plus the prices are better than anywhere else in the world. Great as gifts.
Time travel in Cuba
To the 1950's – a very refreshing change of environment. You can enjoy a ride in a vintage American or Russian (Lada, Moskwich) car if you take them as a taxi to a nearby town or village. It's a sight to see a taxi driver sitting in a convertible Cadillac Eldorado and talking on a trendy cell phone. Just a regular day in Cuba.
Clean streets are a standard in Cuba
When compared to other Caribbean islands and countries, Cuba is number one in terms of street cleanliness. You find very little to no garbage thrown around curbs, highways and streets whether in a small village or a regional city. Thumbs up, Cuba! That's the way to go!
Roads
In very good conditions. Some roads in Canada, Europe and US are in a much worse state. The Circuito Norte road from Varadero to Havana is comparable to any Canadian or America minor highway or state road.  One can feel safe at 100 km/hr.
Nobody will bother you
Anywhere. When you have two weeks of vacation time a year, you really want and need to use it to relax and unwind. It is a pain when you want to relax on a beach, sleep or read a book and along go beach vendors or tour operators, one by one, repetitively offering you diving lessons, jeep tours or souvenirs. This doesn't happen in Cuba. Nobody will bother you or beg. In tourist towns you might be approached by a souvenir shop assistant inviting you in but it's as harmless as saying 'hello.'  I had quite the opposite experience. Read about it further down.
Shortcomings of a vacation in Cuba
Cuban food
In some hotels (smaller resorts, purely Cuban-managed resorts) food is not as great (Melia Jardines del Rey has terrible cook staff – everything is overly salty, one needs to wait for everything including clean plates, food in buffet, long lines at omelette stations, very little variety, little fresh fruit and veggies, understaffed… ) -> Melia Varadero is the exact opposite of Melia Jardines Del Rey – food in Melia Varadero was excellent and plentifull, the best we had in Cuba.
Quality of accommodation in Cuban hotels
Don't expect luxury. Many hotels were built 20+ years ago and are in need of renovations, major repairs, new paint, new furniture or linens. A 5-star hotel in Cuba is not equal to a 5-star hotel in the EU, US or Canada.
Except renovations, they also lack the quality of workmanship. For example, a bathroom looks nice with a marble vanity and shower, but the tiles are not laid straight, the grout is partially missing, and the toilet bowl has an ill-fitting seat. Details like these are noticeable everywhere, even if you pay for the best hotel around. I guess the workers only work up to the height of their salary. If they were better compensated or had better supervision, maybe things would have been done to higher quality standards. Or maybe it's just a typical attitude of southern countries where low quality of workmanship is so prevalent.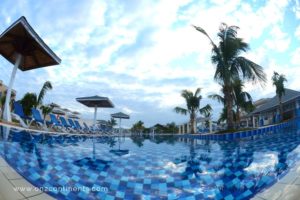 One thing you can do is to book a room in a foreign-managed hotel. Hotels that are led by a foreign management (mainly from Spain, France and Canada) tend to be better. Repairs and renovations are done faster, staff is better trained, food is better in quality, variety and availability etc.
These are the foreign companies that manage hotels in Varadero and Havana: Sol Melia (Paradisus Varadero, Melia Cohiba Havana), Iberostar (Iberostar Parque Central Havana, Playa Alameda Varadero, Iberostar Tainos Varadero), Be Live (Be Live Las Morlas), Accor (Mercure Sevilla Havane), Blue Diamond (Memories Varadero).
Cuban companies managing hotels in Varadero, Havana, Cayo Coco and Holguin: Habaguanex (Hotel Terral Havana, Hotel Saratoga Havana, Hotel Palacio del Marques Havana, Hotel Los Frailes Havana, Hotel El Comendador), Gran Caribe (Hotel Nacional Havana, Iberostar Colonial and Iberostar Mojito in Cayo Coco, Blau Varadero), Gaviota (Quinta Avenida Habana, Playa Pesquero Holguin, Playa Paraiso Cayo Coco), Cubanacan (Brisas, Club Amigo).
Quality of Cuban customer service
Cuba has a lot to learn. In terms of customer service, they need better training. Cubans don't travel much because it is both expensive and difficult (wait time and paperwork before government issues a permit) so they don't see how customer service works elsewhere. But it's not just Cuba, all communistic and post-communistic countries have the same problem: poor customer service. First of all, people are terribly underpaid and unappreciated by employers, then, the training is lacking. Also, the attitude is the problem. The customer is not always right. They are not there to serve you, but you are there because you need them. The service providers have problems with being initiative, being the first one to greet the customer and offer help and service. They expect the customer to come and request the service.
Not realizing this, I couldn't get a service in a shop in a less touristy little town of Moron. Trying to buy a souvenir – a local perfume called Mariposa – a shop assistant of a small and almost empty shop kept chatting to a customer and ignoring me completely. I didn't want to rudely jump into their conversation, so I eagerly waited for an eye contact to let her know I am ready to buy. I left empty-handed after two minutes of waiting at the cashier with money in my hand. So, next time, rude or not, I'll jump into their conversation with a greeting and ask for that bottle of Mariposa 🙂
In tropical counties, life is slower, and things take time. Northerners are not used to it and expect fast and immediate service. Canadians, Americans and Europeans don't have the patience to wait 30-45 minutes for a cup of coffee they ordered. The ideal would be if Southerners realized that Northerners need fast and courteous service which they reward with tips. On the other hand, the Northerners should realize the Southerners live a more relaxed and less-rushed life and be ready to wait 30-45 minutes for a coffee. You are in the land of mañana – fiesta – siesta, so take it easy.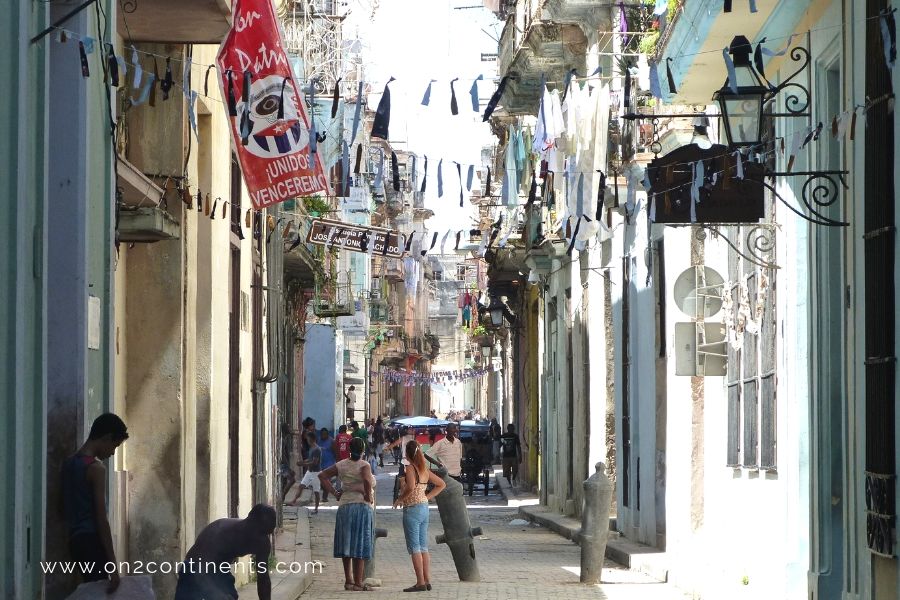 Don't expect luxury
Cuba is a poor country. If you have never been to a developing country before, prepare for a strong culture shock. On the other side, you won't see any beggars or homeless people lying on the streets. The positive aspects of a communistic system are that all people are employed, have a place to live, crime is low, drugs, casinos, gambling and discrimination are non-existent, and people are relatively on the same level regarding income and wealth. The social system takes care of people and they have a high level of certainty. The prices for groceries are the same everywhere. Therefore, a bag of oranges costs the same in Havana or Holguin and it doesn't change from week to week. Certain things are subsidized.
Things in Cuba are more on the simple side. Don't have the same expectations as you would at home whether it's variety in shops, foods, furnishings in hotels or services.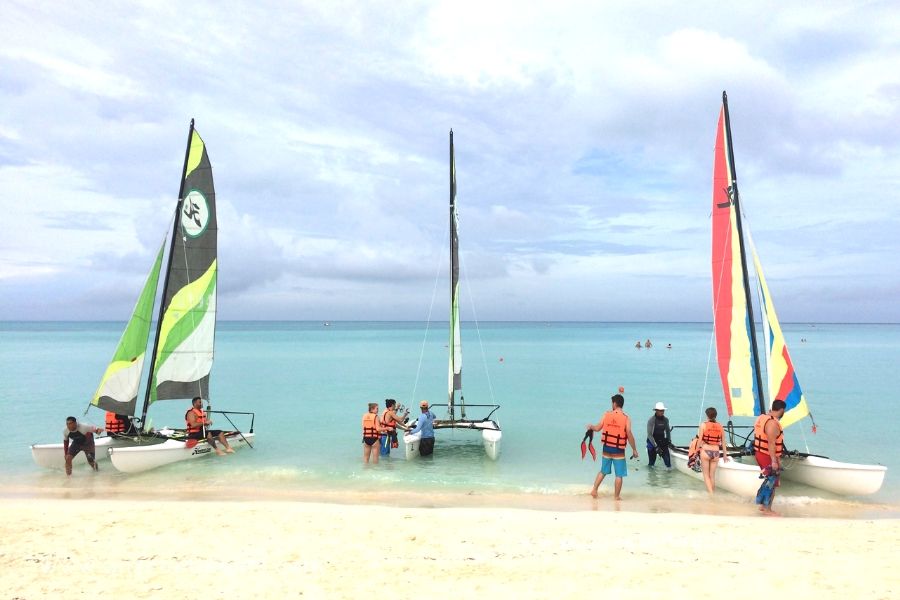 Final Notes on Beach Vacations in Cuba
If you know what to expect, you'll have a great vacation on this largest Caribbean island. If perfect service and luxurious resorts are your thing, then going on vacation to Cuba is definitely not for you.
Your vacation in Cuba might go like this: the first day – tiredness after flight + culture shock. You notice all the things you don't like. A crack in the mirror, not the best view from your room, dated furniture, not enough palm trees on the beach.  But the moment you hit the beach and take the first dip, your mood goes up significantly. You realize you are here for the sun, sea and sand.
The second to the sixth day – joy and relaxation. You stop noticing the things you don't like because the beach and sunlight cheer you up, the sounds of salsa get you swaying, the regular supply of rum cocktails make you laugh, the walks along the beach at sunset release your endorphins.
The last day – sadness. You pack your suitcase, check out, head for the airport and the image of your boss, dentist appointment and cold snap in your home country dawn on you and you wish you booked a 14-day stay instead of 7.
Sign up for our free email to join hundreds of readers getting family travel tips, road trip itineraries, free check lists, travel resources, hiking and gear ideas twice a month.
If you enjoyed this article, please share it with your family and friends, and pin it for future reference: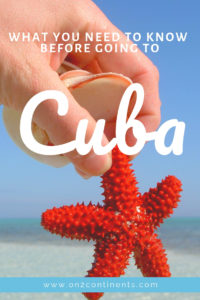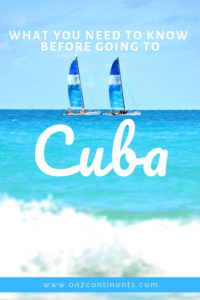 This post may contain compensated links.  All purchases or bookings you make through this blog come at no extra cost to you. More details in Privacy Policy & Disclosure.